We provide beauty wellness services, products, education and community for those left out of the beauty standard.
The beauty myth tells us who and how to be. It wasn't made for us, leaving us feeling left out and insecure.
It is time for a new beauty standard, fall involve with who and how you are, redefine your beauty.
All images are real clients, with real transformation stories.
We believe that people are deserving of spaces to fall deeper in love with who and how they are. Since 2015, we have created safer spaces for holistic wellness and healing. Client centred care is integral to our work. We value creating spaces for not only beauty but wellness and personal transformation. On your terms.
Our membership program was created to foster a deeper sense of community and allow us to best service the needs of our unique clientele. Are you a newbie trying out beauty services for the first time? Or are you a NiaZamar regular who has been a part of community visiting us as the seasons change for your regular touch up? We are your accountability partners.
NiaZamar caters to your unique identity and personality for personalized results.
We aim to put beauty definitions back into the hands of our communities while simultaneously providing a space where art and beauty can be used to heal us. Using education we aim to empower individual people to express their unique identities and strengthen their love for self.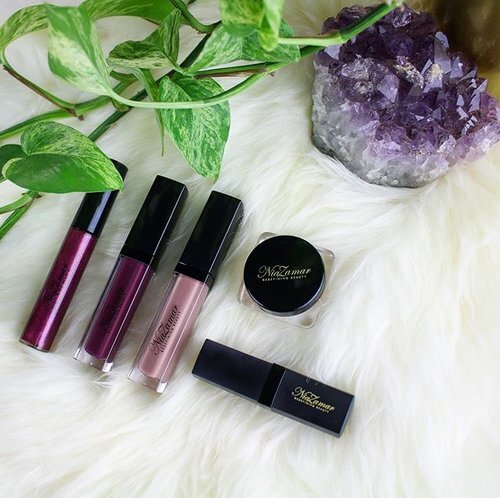 Not a partner yet? No worries, you can still enjoy the experience of finding the perfect product or education package to evolve with you as your beauty evolves
For 5 years I've struggled to find someone who could properly cut and style my hair. enter NiaZamar,I left my appointment feeling confident and satisfied
My appointment with Tanya was such a lovely experience, she was so calm and patient with me (I am very protective about my hair and get nervous when it needs to be trimmed or handled by someone new). We talked about everything from school to life to current issues and I really appreciated it - it felt like having a day with an old-time friend. She is truly a gift hairdresser, she starts with a consultation about your hair, your goals and your current routine, then she spends some time analyzing your hair providing guidance and tips during and after the process.
- Brie Berry
Truly an amazing experience each & every time.
ENVIRONMENT, Quality, Customer Service, Wait Time
Every time I come to see Tanya I leave a new woman. She is a genius with her craft. She pours love, attention, and creativity into every hairstyle. There is literally nothing she can't do. I will come in with a simple idea and she will transform me into a goddess. I also had the pleasure of getting my makeup done by her; she made me feel and look like a queen!! I love Tanya so much it is a joy to have her bless my head!
- Pascale Diverlus